At Power for People in Lebanon, we are diverse by definition: we are an apolitical intergenerational, intercultural and cross-sectoral association.
As non-profit association, Power for People in Lebanon depends on people who invest their energy, know-how & money to reduce the suffering in Lebanon. This is why we are thankful and admire the contributions of each donor, each member and especially our active team that makes this vision come true.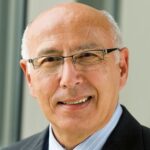 Abdul-Rahman Adib
Founding Member & Chair
Why it matters The ongoing dramatic developments in Lebanon and their impact on the lives of the people weigh heavily on my mind. It is indeed a great challenge in this difficult and confusing situation, but together with friends from different countries I try to help and to alleviate the suffering of the people with new ideas and projects.
What I contribute In about 40 years of management experience in the international trade show business, my motto has always been "cooperation in partnership for the benefit of all involved". In addition, I have worked for many years and partially managed international associations, sports organisations and aid non-profits. I want to contribute this experience, along with countless personal contacts, to our initiative.
What I believe in Helping people, in partnership and solidarity.
Rana Adib
Founding Member & Vice Chair
Why it matters For me, Lebanon's beauty are its people. Inside of Lebanon and outside of Lebanon. At moments, they drive me crazy, often, they give me hope. Why? They have this contagious energy and capacity to sharing the moment, sharing the laugh, sharing it all. Survivors. Connectors. Their energy matter to me, to their family and friends, to their people. Today, our collective energy can make a difference to them, people in Lebanon, who don't have access to basic energy services anymore. And this matters, as energy is key for living, growing, any economic activity.
What I contribute 20+ years of international experience in sustainable energy, energy access, water and waste management. Many years of building and growing a community of changemakers to accelerate the use of renewable energy. A deep understanding of the systems between humans, technology and nature and the potential for sustainable development.
What I believe in The power of people.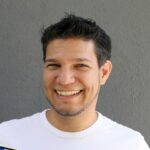 Patrick Merhi
Founding Member & Treasurer
Why it matters Lebanon is currently experiencing several crises at the same time: the collapse of the banking system with the resulting currency collapse, an overwhelming burden of refugees from neighboring countries and the merciless pandemic. The number of people living below the poverty line is increasing rapidly. Lebanon has a lot of potential and it is now important to give light / hope to the Lebanese.
What I contribute I studied mechanical engineering in Aachen (Germany) and founded a company in the IT sector with a friend in 2004. My experience, my business acumen and the specialist knowledge of the more than 30 employees can be available to the association on various topics. In addition, I make our premises available to the association as the association's headquarters.
What I believe in Everyone can contribute. Together we can make a difference.
Mahmoud Chatah
Program Director Community
Why it matters I was born in Germany and due to my Lebanese father I have close relationships to the country and my Lebanese family; be it in Lebanon or abroad. Therefore it matters to me personally. But there is more. Knowing the quality of life in various countries I can say: The Lebanese origins in joie de vivre, education, family relationship, cuisine, strategic geographic location matter to the idea of a peaceful world. This is what we have to regain in this severe situation of collapse, if not extinction.
What I contribute I have a longlasting background in international businesses in the IT industry. The underlying experience in setting up business cases, managing projects or successfully negotiating contracts with partly contradictive interests is my mission and contribution.
What I believe in The quality of life continously improves through the centuries. But this only will happen, if those, who can afford, cooperate and care to improve the situtation for the people in need. This finally will be to the benefit for all: the people in need in Lebanon and Lebanon as a country.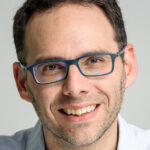 Rabieh Adib
Program Director Content
Why it matters Even though I never lived in Lebanon, the Lebanese culture and family always meant something more to me: roots, diversity, genuinely affectionate relationships. As systems thinker, I believe the Lebanese system needs a major upgrade focused on long-term sustainability for people and the ecosystem they live in. Achieving this starts with people developing a different awareness through positive experience.
What I contribute After a corporate career as executive of an internet business and previously as a journalist in several media outlets, I'm focused on sustainably developing leadership & leadership teams through experiential learning. System thinking, strategy, business acumen, content are some areas of expertise I want to contribute to the our initiative.
What I believe in Do what you love. – And do it with love.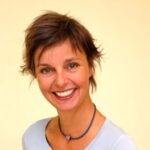 Barbara Frei
Founding Member
Why it matters I am German and luckily married to a half-Lebanese. Therefore I know the Lebanese way of life, have been to Lebanon many times and enjoyed the country and the family life over there. Seeing Lebanon's devastation and collapse, any support matters on the basis of humanity.
What I contribute I have a long experience and know-how in controlling businesses. I want to contribute actively to the association and especially my experience in the audit sessions.
What I believe in Our individual quality of life depends primarily on us and on our supporters.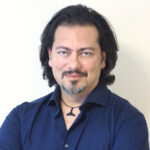 Jean Abed
Founding Member
Why it matters Beside the humanitarian and ecological aspect of this project for me it is a way to help preserving the dream of Lebanon as a beacon of interfaith coexistence and cultural diversity. In times where racism, exclusion and right-wing nationalism are on the rise, and in a region full of hatred, tyranny and injustice, we cannot afford to lose the arguments of coexistence and tolerance in Lebanon. I believe that by supporting one of the most resilient people on the planet we are contributing to peace and stability to the whole region. Lebanon could be a role model for the whole world.
What I contribute With my mechanical engineering studies and 15+ years experience in design and technical management of engine component development teams and industrialization and quality management for engine and vehicle components in a leading international automotive manufacturer, I'm good at goal- and solution-oriented thinking in highly complex environments. I would like to use these skills in addition to my Lebanese and international network to contribute in the best possible way.
What I believe in If you change nothing, nothing changes.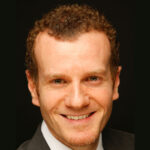 Mustapha Mikati

Founding Member
Why it matters Years of my life abroad sharpened my apprehension of the situation in Lebanon. Every time I come for a visit, I see it decaying, falling deeper and deeper into the abyss of poverty, despair and hopelessness. Lebanese people struggle, not being able to provide their children with a decent life, education and recreation. Older and disabled people are secluded and alienated in their homes, because there is no inclusion. As a father I want a better future for my children. As a son I want a quiet life for my parents and grandparents.
What I contribute My professional career as an ICT engineer but also an executive is centered around solving complex problems following strategic thinking and empowering people. The culmination of my learnings and experience is what I am going to contribute with.
What I believe in Never stop believing, never give up.