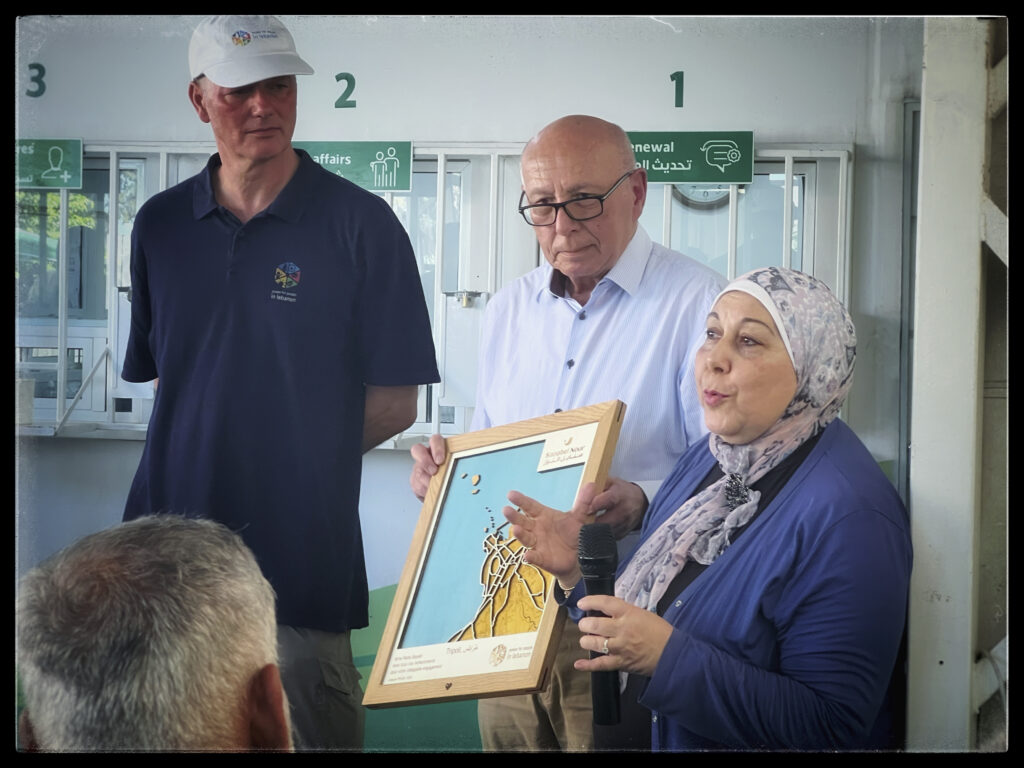 We are now working since nearly two years in cooperation with Sanabel Nour.
In respect and in recognition of her tireless commitment and support to the needy people, Abdul-Rahman Adib from PPLEB presented an award to Rida Sayadi from Sanabel Nour. He also emphasized the exceptionally efficient and at the same time transparent organization that PPLEB has experienced in our collaboration.
Sanabel Nour continuously supports 20,000 registered families. That's a total of around 120,000 people cared for.
Lights in the Dark: the project 2023
This solar lamp system provides lights in the nicht and allows the charging of mobile devices like smartphones or tablets. For us these are matters of course. Due to the collapse of electricity supply in Lebanon these kind of solution are in great demand.
It makes people meet and see during the evening.
It lightens your house during the night, when your baby is crying next door.
It charges your empty smartphone to reach out for your family.
One set contains:
1x 10W solar panel for quick charging
1x 6,2V/6Ah battery / powerbank
2x LED-bulbs
1x LED-tube
5x cables for lamps, solar panel and battery
1x 5-in-1 USB cable for smartphones